Marshawn Lynch sits during national anthem before game vs. Cards
|
Marshawn Lynch made a statement without saying anything on Saturday night.
Before a preseason game against the Arizona Cardinals, the Oakland Raiders running back became the latest NFL star to sit/kneel during the playing of the national anthem.
USA TODAY Sports photographer Mark J. Rebilas captured the moment:
View image on Twitter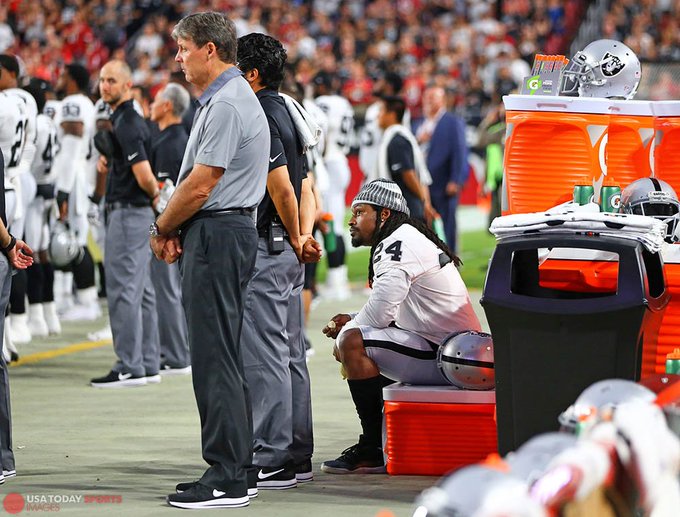 Mark J. Rebilas

@rebilasphoto

#Raiders running back Marshawn Lynch sits during the national anthem prior to #NFL game against Cardinals. @usatodaysports@azcentral
This form of protest was popularized by former San Francisco 49ers quarterback Colin Kaepernick. Perceived racial inequality and social injustice motivated Kaepernick to kneel during the customary playing of the Star-Spangled Banner before games, and several players across the league followed in his footsteps.
Lynch, 31, spent last season in retirement, so he did not have the chance to protest. In his first preseason game with the Raiders, Beast Mode did not hesitate to make a very strong statement.